Today was Game Day at my barn and we had a lot of fun. Neo was pretty crazy during the games, butoverall it was pretty good. We got 1st in the costume class, 4th in pole bending, and didnt place in barrels because of all the crazy stuff he did lol!! I accidently went the direction he doesnt like, so he got around the first barrel and reared like three times and then did this backward dance, pranced to the 2nd barrel, danced around and backed, galloped to the third, and galloped back, then cantered TOTALLY sideways. He also spooked at the starting line in the beginning it was really funny. I'll try to post the video of my barrels class- its pretty hilarious! But on to the pix- not a lot of action shots cause mom was videotaping me.I will post more pix of other peoples costumes when i get them developed.
Neo's alter ego Zephyr, and Xena the Warrior Princess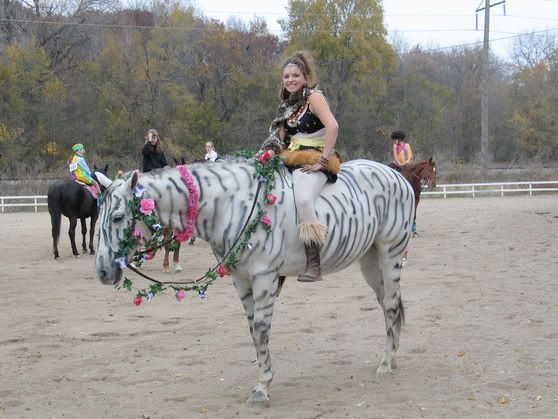 We used spray paint for the stripes on his body- and finger paint for his face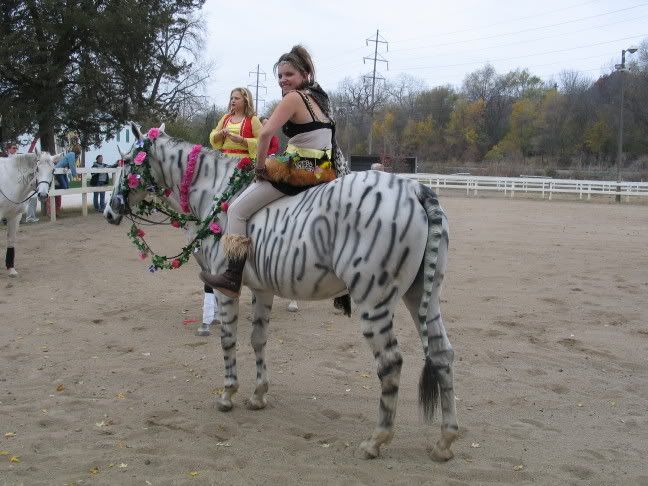 Check out his tail- i wrapped it in vetrap and spray painted the stripes and the ends


another shot


This is the girl i nanny. Ana and her horse Vinnie. They did Blast from the Past


Another shot


Me trying to stop him for a photo opp.

Neo had to be a Zebra all day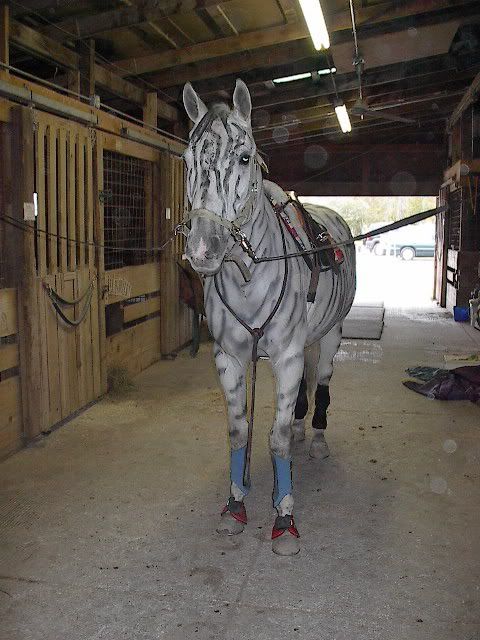 I think i did a fabulous job on his face!!


- everyone was calling him my dressage zebra because he got so excited he was doing tempi changes and stuff. It was funny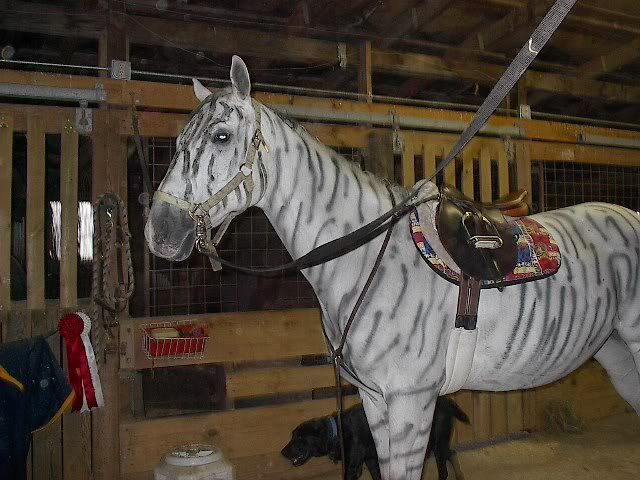 We had this spiderman pad, red bell boots, blue front boots, and black polos on the hind all day. It was really cute!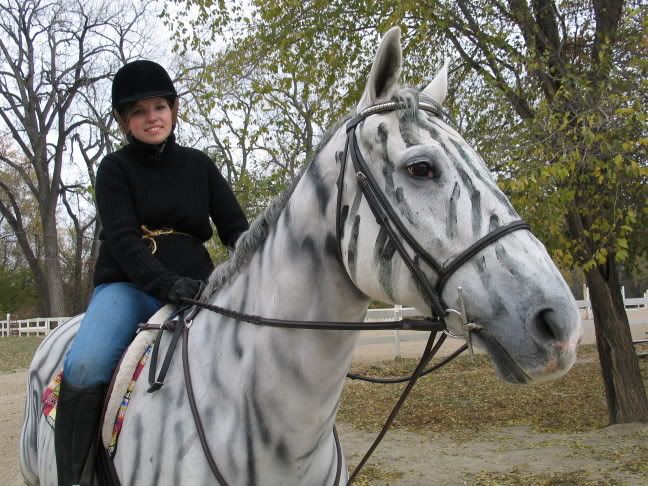 this sweater makes me look frumpy- oh well, it was warm!!

Will post more later!!
XOXO Xena and Zephyr

X posted like an Xena